Our Facility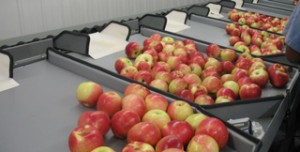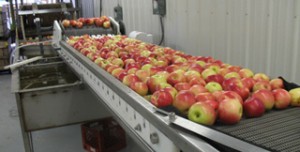 Fireside Orchard and Gardens enters the computer age! Our brand new apple washing and sorting line is gentle, fast and quiet. Stainless steel and food grade plastic help ensure food safety. Computerized sorting line sends each apple to the programmed station, where it is put into bags or boxes.
Picking is still done by hand, though!
Our cider press also employs food safe construction and state of the art flash pasteurization technology.